Description
The same great double-strength formula as ProOmega
Smaller 500 mg soft gels are easy to swallow or chew
Ideal for children, older adults, and people of all ages
High-intensity support for the heart and brain
ProOmega Junior offers high-intensity omega-3 support for the heart and brain. Ideal for children, older adults, and people of all ages, the strawberry-flavored, 500 mg soft gels are easily swallowed or chewed.
Suggested Use:
Two soft gels daily, with food, or as directed by your health care professional or pharmacist.
Ingredients/Supplement Facts: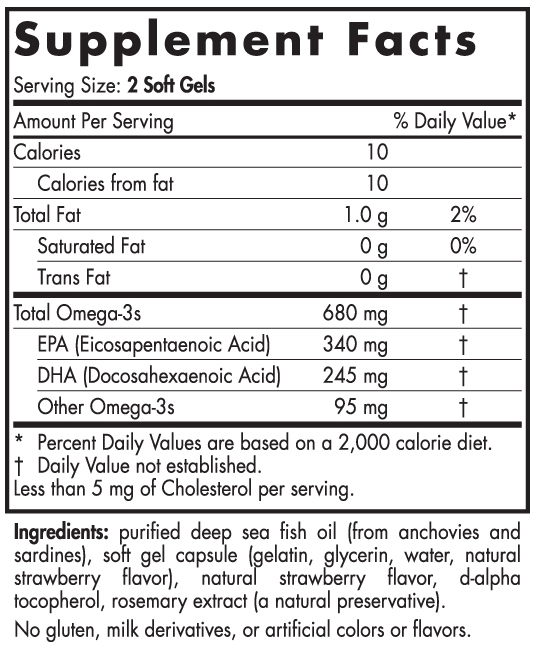 Payment & Security
Your payment information is processed securely. We do not store credit card details nor have access to your credit card information.