Description
Chewable, pectin-based, multivitamin for ages 2+
Provide essential nutrients growing kids need, including zinc and vitamins A, B, C, D3, and E
No artificial coloring, flavoring, or preservatives
Gelatin FREE
Allergen FREE
Nordic Berries contain essential vitamins, minerals, and antioxidants growing kids need, including full-spectrum B vitamins, which is hard to find in a gummy. These easy-to-chew multivitamins come in two great flavors—sweet-and-sour citrus that captures the taste of Norwegian cloudberries, and cherry berry. Nordic Berries make an ideal companion to any Nordic Naturals omega-3 product.
Suggested Use:
For two years and older, four Nordic Berries daily with food, or as directed by your health care professional or pharmacist. Please ensure children chew each jellie thoroughly.
Ingredients: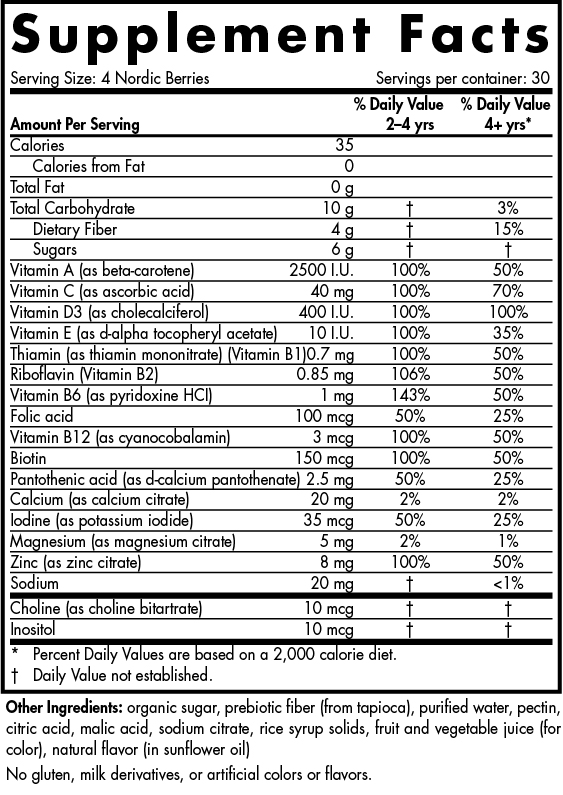 Payment & Security
Your payment information is processed securely. We do not store credit card details nor have access to your credit card information.