Description
Supports healthy brain, eye, and nervous system function*
Supports learning and language abilities*
With added natural vitamin D3 for further support of healthy development*
Measured dropper for easy addition to formula or food
DHA Infant is made exclusively from Nordic Naturals Gold Standard 100% Arctic Cod Liver Oil. It is formulated for the specific omega-3 nutritional needs of infants 5 to 35 lbs. (or as directed by a health care professional).
Suggested Use:
For best results, please refrigerate and use within three months after opening.
Ingredients/Supplement Facts: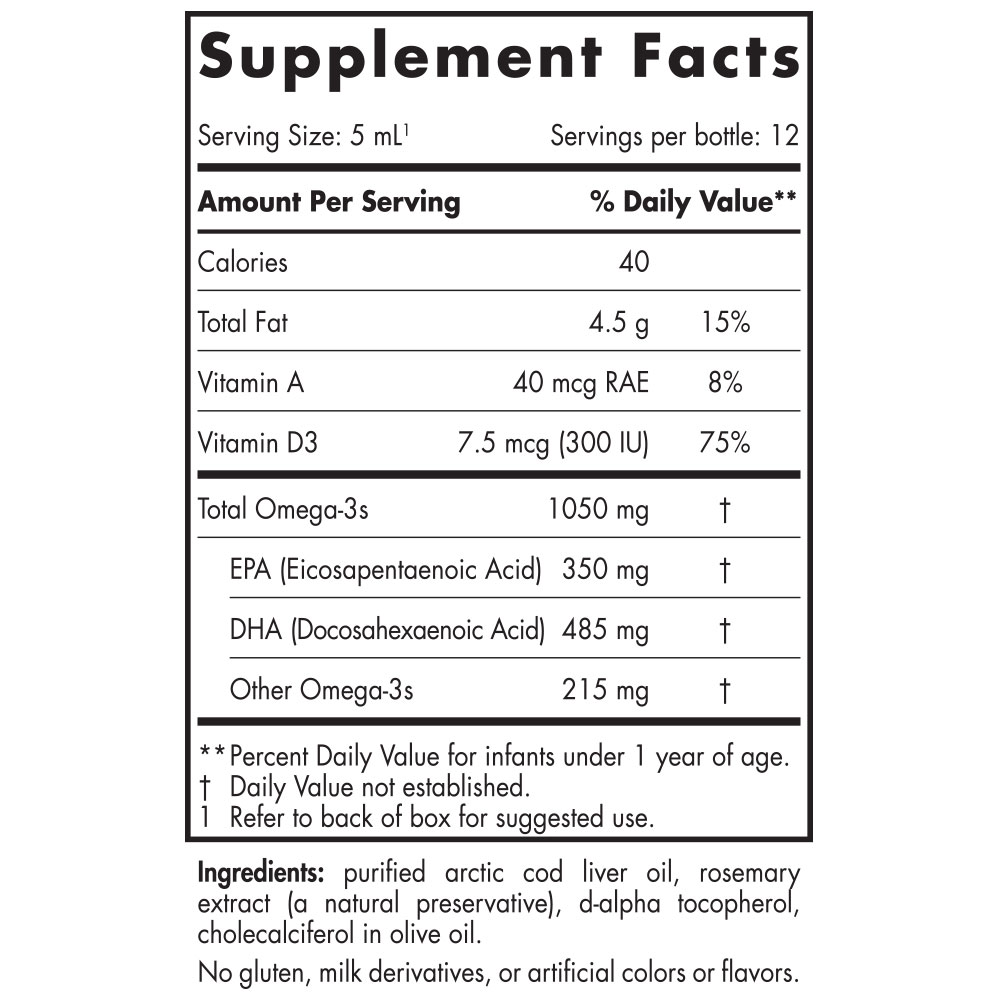 Payment & Security
Your payment information is processed securely. We do not store credit card details nor have access to your credit card information.