Description
Supports a healthy immune system and joint flexibility*
Clinical research on ProEFA®-3⋅6⋅9 has shown that it supports normal function of the brain in young children*
ProEFA-3⋅6⋅9 is a non-concentrated formula that blends EPA and DHA from coldwater fish with GLA from borage oil. This omega-rich blend supports cardiovascular health, brain function, positive mood, as well as healthy joints, hair, skin, and nails.
Suggested Use:
Two soft gels daily, with food, or as directed by your health care professional or pharmacist.
Ingredients/Supplement Facts: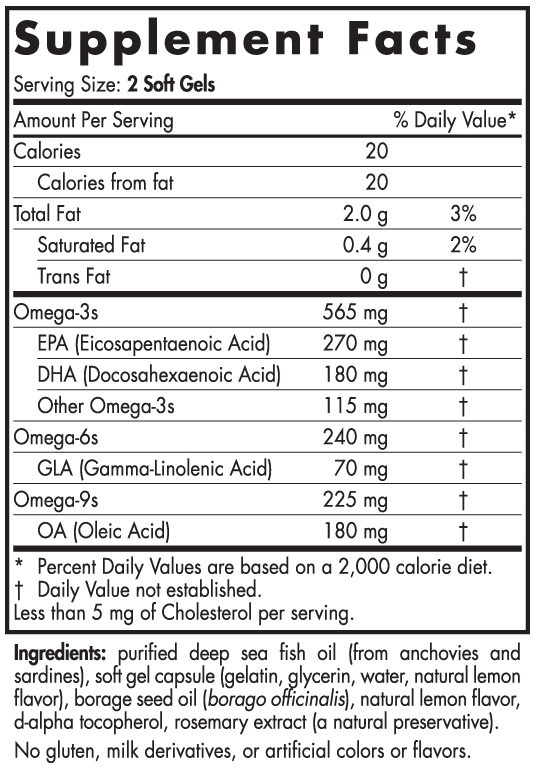 Payment & Security
Your payment information is processed securely. We do not store credit card details nor have access to your credit card information.